Fall Out Boy is an American rock band formed in Wilmette, Illinois, a suburb of Chicago, in 2001. The band consists of vocalist and guitarist Patrick Stump, bassist Pete Wentz, guitarist Joe Trohman, and drummer Andy Hurley. The band originated from Chicago's hardcore punk scene, with which all members were involved at one point. The group was formed by Wentz and Trohman as a pop punk side project of the members' respective hardcore bands, and Stump joined shortly thereafter. The group went through a succession of drummers before landing Hurley and recording the group's debut album, Take This to Your Grave (2003). The album became an underground success and helped the band gain a dedicated fanbase through heavy touring, as well as some moderate commercial success. Take This to Your Grave has commonly been cited as an influential blueprint for pop punk music in the 2000s. With Wentz as the band's lyricist and Stump as the primary composer, the band's 2005 major-label breakthrough, From Under the Cork Tree, produced two hit singles, "Sugar, We're Goin Down" and "Dance, Dance," and went double platinum, transforming the group into superstars and making Wentz a celebrity and tabloid fixture. Fall Out Boy received a Best New Artist nomination at the 2006 Grammy Awards. The band's 2007 follow-up, Infinity on High, landed at number one on the Billboard 200 with 260,000 first week sales. It produced two worldwide hit singles, "This Ain't a Scene, It's an Arms Race" and "Thnks fr th Mmrs." Folie à Deux, the band's fourth album, created a mixed response from fans and commercially undersold expectations. Following the release of Believers Never Die – Greatest Hits, the band took a hiatus from 2009 to 2012 to "decompress," exploring various side projects. The band regrouped and recorded Save Rock and Roll (2013), which gave the band its second career number one and produced the 5x platinum top 20 single "My Songs Know What You Did in the Dark (Light Em Up)." The group's sixth studio album, American Beauty/American Psycho (2015), released worldwide on Island Records, was preceded by the 4x Platinum top 10 hit "Centuries" and also spawned the 2x platinum single "Uma Thurman" which peaked at 22 on Hot 100. The album peaked at No. 1, making it the band's third No. 1 album and the group's fifth consecutive top 10 album.
PATRICK STUMP
Patrick Martin Stump(born April 27, 1984), known professionally as Patrick Vaughn Stump,[9][10][11][12] is an American singer, songwriter, musician, record producer, actor and music critic, best known as the lead vocalist, guitarist, pianist and composer of Fall Out Boy, an American rock band from Wilmette, Illinois. Stump embarked on a solo career as a side project from Fall Out Boy during its hiatus. He has been credited for being a soulful vocalist[13] suitable for R&B,[14] as well as one of the best voices in pop punk, according to Billboard.[15] With Fall Out Boy he placed singles in the top 10 of the US Billboard Hot 100 and their 2007 album Infinity on High was their first to reach No. 1 on the Billboard 200, with two more hitting the top spot in 2013 and 2015. The band has toured extensively, having performed over 1,300 shows since their inception in 2001.[16] Stump has collaborated with an extensive list of artists and has produced albums for other artists including Cobra Starship and Gym Class Heroes. After Fall Out Boy's hiatus in late 2009, Stump released his debut solo album, Soul Punk, on October 18, 2011; on which he wrote all the songs, played all the instruments, as well as handling production and self-funding it. It served as an outlet for the music that he could not make with Fall Out Boy. A remix of "This City" was released as the first single to iTunes and a music video has been created, featuring Lupe Fiasco. He released his debut six-song EP titled Truant Wave on February 22, 2011.[17] His solo work is a major musical departure from the pop punk sound of Fall Out Boy. The influence of Michael Jackson and Prince, among many other artists, is evident through his soulful electronic sound, which he calls "soul punk". He has toured in the US and played some dates in Europe in support of Soul Punk and Truant Wave, and opened for Panic! at the Disco on their month-long US fall tour which began on October 9, 2011.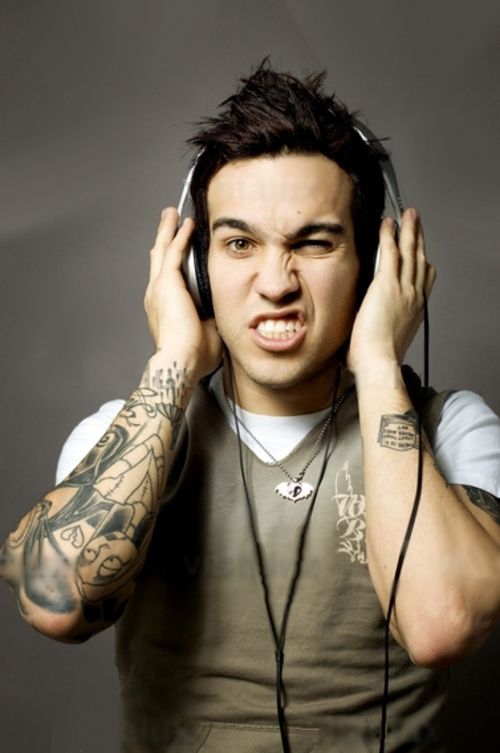 PETE WENTZ
Peter Lewis Kingston "Pete" Wentz III (born June 5, 1979),[2] is an American musician best known for being the bassist, primary lyricist and backing vocalist for the American rock band Fall Out Boy. Before Fall Out Boy's inception in 2001, Wentz was a fixture of the Chicago hardcore scene and was notably the lead vocalist and lyricist for Arma Angelus.[3] During Fall Out Boy's temporary hiatus in 2009–12, Wentz formed the experimental, electropop and dubstep group Black Cards. He owns a record label, DCD2 Records, which has signed bands including Panic! at the Disco and Gym Class Heroes. Fall Out Boy returned in February 2013. Wentz has also ventured into other non-musical projects, including writing, acting, and fashion; in 2005 he founded a clothing company called Clandestine Industries. He also hosts the TV show Best Ink and runs a film production company called Bartskull Films, as well as a bar called Angels & Kings. His philanthropic activities include collaborations with Invisible Children, Inc. and UNICEF's Tap Project, a fundraising project that helps bring clean drinking water to people worldwide.[4] People magazine states that "no bassist has upstaged a frontman as well as Pete Wentz of Fall Out Boy."[5]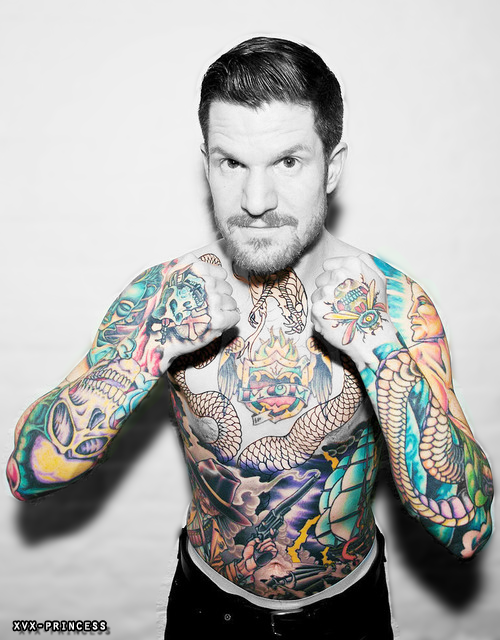 ANDY HURLEY
Andrew Hurley (born May 31, 1980) is an American musician and drummer. He is best known as the drummer of the Chicago-based rock band Fall Out Boy. Prior to Fall Out Boy, Hurley played in several hardcore punk bands. He joined Fall Out Boy as the full-time drummer in 2003 and was in the band's lineup until its hiatus in 2009. Following that, he formed the heavy metal supergroup The Damned Things with Fall Out Boy guitarist Joe Trohman; the group went on hiatus after its debut album, Ironiclast (2010), due to band members focusing on their original bands' new album cycles. Hurley moved on to hardcore punk band Enabler which released a debut album and toured in 2012. Fall Out Boy regrouped and announced a new album and tour on February 4, 2013. The band's fifth studio album, Save Rock and Roll, was released April 16, 2013, with the punk EP PAX AM Days announced on September 30 and was released on October 15 the same year. The band's sixth studio album American Beauty/American Psycho was released on January 16, 2015 and debuted at No. 1 on the US Billboard 200.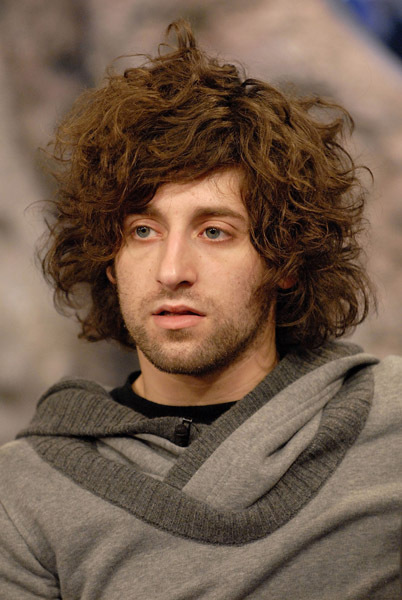 JOE TROHMAN
Joseph Mark "Joe" Trohman (born September 1, 1984) is an American musician, songwriter, composer, singer, and record producer. He is best known as the lead guitarist and backing vocalist of the American rock band Fall Out Boy,[2] as well as the lead and rhythm guitarist for heavy metal supergroup The Damned Things. Fall Out Boy began as Trohman and Pete Wentz's side project from the hardcore punk scene they were involved with, and the band has scored three number one albums on the US Billboard 200. With Damned Things on hiatus, Trohman and Josh Newton formed With Knives and the duo released their debut EP "Schadenfreude" in April 2012 with Trohman on lead vocals and guitar. It was released through Son Of Man, the label he co-owns with Newton. With Knives played a few dates in the US before becoming quiet and announced the project was on a break. On February 4, 2013, Fall Out Boy announced a comeback with a new album, tour and single.